Scott Smith
Character Information
| | |
| --- | --- |
| Gender: | Male |
| Also known as: | Smitty |
| Age: | 30+ |
| Friends: | Dave, Rich, Scott |
[[Category:{{{show}}} Characters]][[Category:{{{species}}}s]][[Category:Characters voiced by {{{voiced by}}}]][[Category:Males voiced by {{{voiced by}}}]]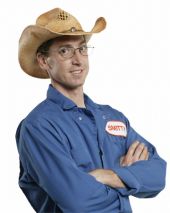 Scott "Smitty" Smith is a character from the show Imagination Movers.
Personality
Smitty like to play instruments. He is fun and very loud. He is best friends with Warehouse Mouse.
Looks
Smitty wears the Warehouse uniform, glasses and a straw hat.
Ad blocker interference detected!
Wikia is a free-to-use site that makes money from advertising. We have a modified experience for viewers using ad blockers

Wikia is not accessible if you've made further modifications. Remove the custom ad blocker rule(s) and the page will load as expected.